PROGRAMS/SERVICES
Are you struggling with mental health problems but cannot afford to get care?
You do have options. Help is a phone call away.
Anne Arundel County Mental Health Agency (AACMHA) was established to help Medicaid recipients and other low-income, non-insured people in the county who meet certain criteria get the mental health care they need.
Call our Community Warmline at 410-768-5522, 24-hours-a-day, seven-days-a-week for immediate help.
All calls and care are strictly confidential.
How do you know if you need help?
If any of the following apply to you, call us:
You can't cope with daily life
You feel sad, stressed or worried
You are not sleeping or eating well
You have a deep sense of hopelessness
You are troubled by strange thoughts or are hearing voices
Not sure if you need help?
Call us and we'll be happy to talk to you about it.
Do I qualify for help?
You can get help if you need mental health care and have Medicaid. In some cases, you also may be able to get help if you have limited income, are not privately insured, and cannot get Medicaid, however, you may have to pay for some of the cost of your care. To find out for sure if you qualify, contact AACMHA at 410-222-7858.
Click on the following underlined words to find out more about what type of help you can get or to learn about specific services for adults, children and adolescents, housing, the elderly, minorities, people with disabilities, veterans, and others, such as inmates.
AACMHA works in conjunction with the two Anne Arundel County detention centers to ensure that inmates have access to necessary mental health services, both inside the detention centers and after release to the community.
Mind Resilience
http://www.mindresilience.org is the new resilience website that BHA funded, and was produced by MedSchool Maryland Productions. It incorporates much of the work BHA, the CSA's and community partners have done in promoting resilience and well being in Maryland for the last 10 years. The hope is to not only have that work on one site, but to expand the reach and importance of it to children, families, communities, people in recovery, and the workforce across the Lifespan.
Tips On How To Build Resilience
Please click here for tips on how to build resilience.
Mental Health and Recovery Apps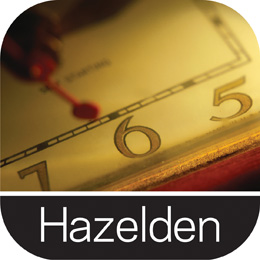 Hazelden Recovery Support: A variety of apps offering meditations and more, including specialized apps for youth, men, women, people in recovery, and mothers of addicted children. For more information, click HERE.
MindShift: Uses scientifically proven strategies based on Cognitive Behavioural Therapy (CBT) to help you learn to relax and be mindful, develop more effective ways of thinking, and use active steps to take charge of your anxiety.For more information, click HERE.
CBT Thought Diary (for Adults): Free Mood Journal and Thought Record for Cognitive Behavioral Therapy (CBT). For more information, click HERE.